Overflow's 2020 in Review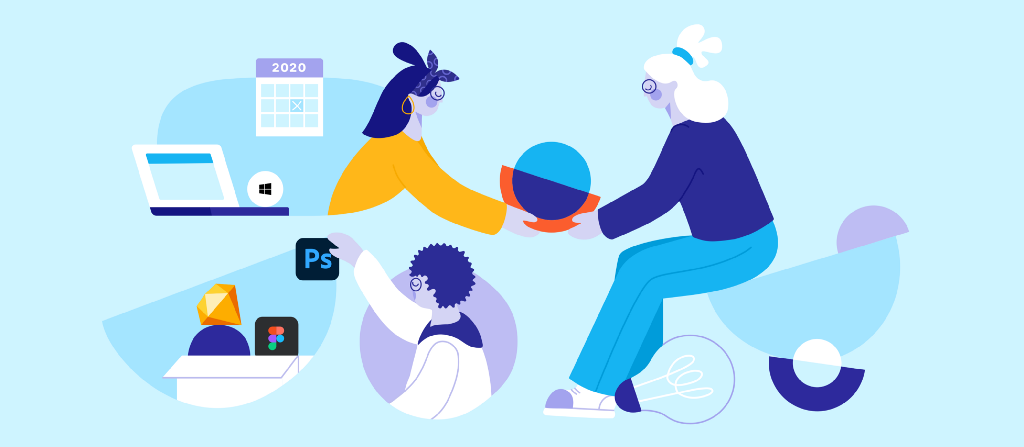 From its early days, our team never stopped believing that there are learning experiences to be gained from literally any situation. Although undoubtedly a challenging and largely disrupting year for everyone globally, 2020 was in many ways also a year of hard, enthusiastic work, big projects, and significant milestones for Overflow.
With no further ado, in order of personal significance to our team, here are the Overflow moments that stood out in 2020:
Showing our new face to the world
It's not every day that literally every member of a team gets to contribute to a common, all-encompassing project. Yet here we are, amidst the spring 2020 lockdown, all putting our most enthusiastic effort to reintroduce our brand to the world the way we believed it deserved to be seen.
Overflow's rebranding was a significant moment for us, not only because it brought us closer and gave us a sense of purpose during a challenging time. It also opened our eyes to a deeper understanding of our own product. One of the most valuable exercises we had to do was to describe Overflow as a human being, with its own feelings, attributes, likes, and dislikes. The rest just kind of flowed naturally from there. Needless to say, we are very proud of both our process and the end result!
Bringing Overflow to Windows users
Overflow was launched back in 2018 with Sketch being the first (and for some time the only) design tool integration, something that made going to market just with a macOS version a logical choice. And although it was quickly embraced by the Mac community, introducing it for Windows was a goal we never gave up on.
Having set pretty high performance and usability standards for ourselves with the macOS version, we wanted the exact same, seamless Overflow experience for our Windows users. Despite the difficulties we faced and the unfortunate timing of the global pandemic, 2020 was the year that we finally managed to bring Overflow to thousands of Windows users worldwide! In our books, a team achievement like this easily qualifies as a major milestone 🥳
Did you already try Overflow on your Windows machine? If not, get started here.
Adding to our design tool integration arsenal
After a successful 2-year collaboration with Adobe through the Adobe XD integration, 2020 gave us a premium opportunity to expand our relationship even further, by building on Adobe's Unified Extensibility Platform (UXP) in Photoshop.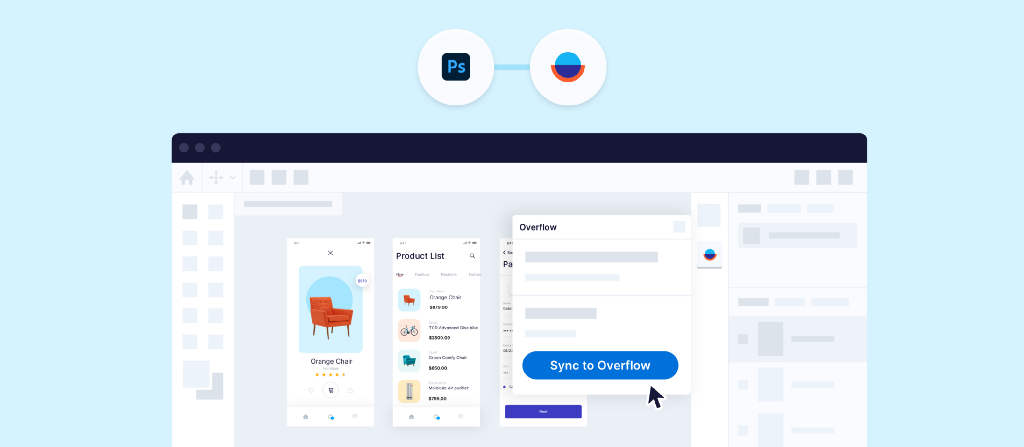 The Overflow plugin for Photoshop enables you to quickly bring in your Photoshop designs and streamline the workflow of building beautiful, interactive user flow diagrams and design presentations effortlessly.
This was the first new design tool integration introduced in Overflow since 2018, thus making this launch a good reason for celebration!
Upgrading the Overflow-Figma integration
A large percentage of our users work with Figma as their design tool of choice. Although a basic Figma integration already existed since the early Beta days of Overflow, it admittedly was sometimes tricky to sync a very big number of screens all at once.
In 2020, we saw the opportunity to ride on the wave of Figma opening up its plugin integration capabilities and released the new Overflow plugin for Figma. The new plugin made the whole syncing process smoother, faster, and overall more intuitive, greatly improving the overall Overflow experience for Figma users out there.
Did you have a chance to try it yet? If not, you can find out more here.
Expanding integration with collaboration tools
One of the many reasons we consider Overflow special is how easily it can find its spot in people's existing workflows. With more and more product teams turning towards collaboration tools for internal alignment, it became evident that we needed to strengthen Overflow's position in this growing landscape.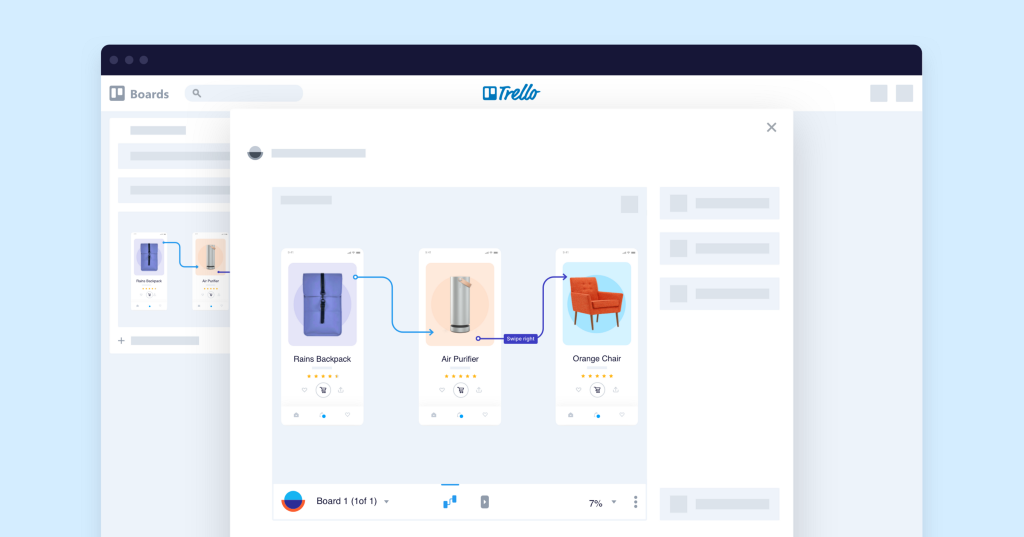 As a result, 2020 was a major year in terms of plugin releases for popular collaboration tools. We started off with an Overflow power-up release for Trello, followed by a double release of the Overflow plugin for Jira and the Overflow plugin for Confluence.
All three plugins allow users of the respective collaboration tool to embed interactive user flow diagrams and design presentations in their tasks, cards, and notes, allowing the rest of the team to easily stay in sync.
Improving existing features
Apart from launching new plugins and introducing Overflow to new user segments, our team made strong efforts towards improving existing Overflow features, based on user feedback and our product roadmap. Here's a quick overview of what changed in 2020:
You can mention peers or clients in comments using the @ symbol.
You have the option to embed images and GIFs to comments.
You are able to download artboards from an Overflow presentation as single images right from the Editor.
You have the choice of sharing a folder with only a hand-selected few members of your organization.
You can save time from browsing through all your Share Links by using the search bar that was introduced at the top of your Dashboard.
Introducing new features
On top of the above, our team worked hard to implement some of your most popular feature requests, as well as some features we considered essential to improve the product. Here's a selection of new things you shouldn't miss out on:
We introduced Google sign up / sign-in functionality to our website so that you can save time from typing your credentials in.
Users can now go back to previous versions of shared Overflow presentations. The feature can be turned on or off manually.
We introduced the ability to take users to another connected board when clicking on a hotspot or shape. This can help clean up complex diagrams and present different sub-flows on separate boards, while still maintaining a logical connection between them.
Hand in hand with the above, we also added the ability to take users to an external link/website upon clicking on a hotspot or shape.
If it wasn't already obvious from all the above, Overflow managed to keep us pretty busy throughout 2020, making our whole life in quarantine a little more bearable and launching our team dynamics and productivity to new heights!
We hope that all these new plugins, features, and improvements also made your daily workflow faster and more pleasant, and allowed you to be more creative and productive. And, don't forget, you can always let us know what more you'd like to see by upvoting or writing your own requests on our feedback board!
Here's to a safer, more creative, and connected 2021 ahead!