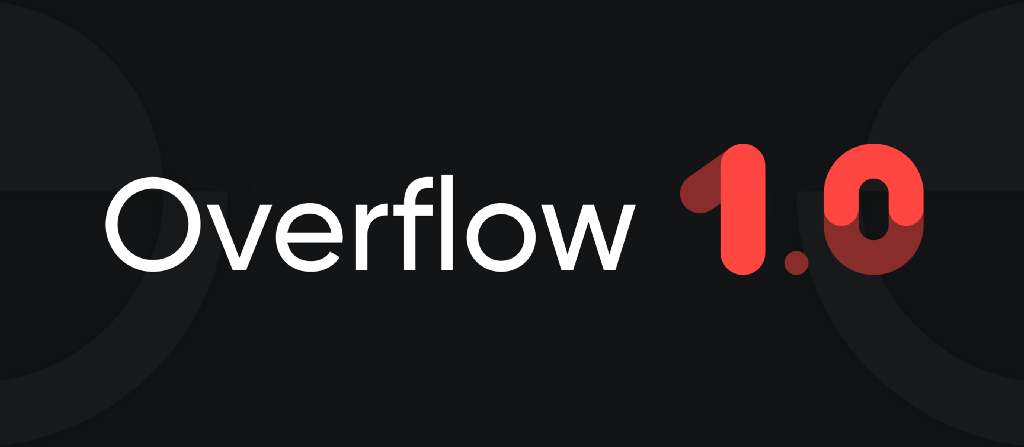 Over the past year, we've been working hard to deliver the ideal platform for product design teams to efficiently create, update, and communicate user flow diagrams. Today, we are delighted to announce Overflow 1.0, the world's first user flow diagramming tool tailored for designers.
We aimed to build a platform that would integrate with the most popular design tools and make user flow diagramming easy, fast, and enjoyable. We identified key pain points for UX/UI designers and carefully crafted a solution. Overflow's overwhelming adoption during its beta phase has proven that it is a must-have tool for speeding up and improving the user flow diagramming process as well as team collaboration and communication.
Journey to 1.0
During the public beta, Overflow was used by more than 60,000 people to design and build user flow diagrams, while hundreds of thousands enjoyed the sharing power on Overflow's cloud platform. The open channel of communication we have with our users on Slack allowed us to gather valuable feedback and inspired us to build innovative features. We were thrilled with the excitement and input by hundreds of users and are very grateful for their willingness to help us improve and fine-tune Overflow. The experience has made us confident that we are delivering a valuable product to the market and that the Overflow collaboration platform will become a must-have tool for product design teams.
What's new in 1.0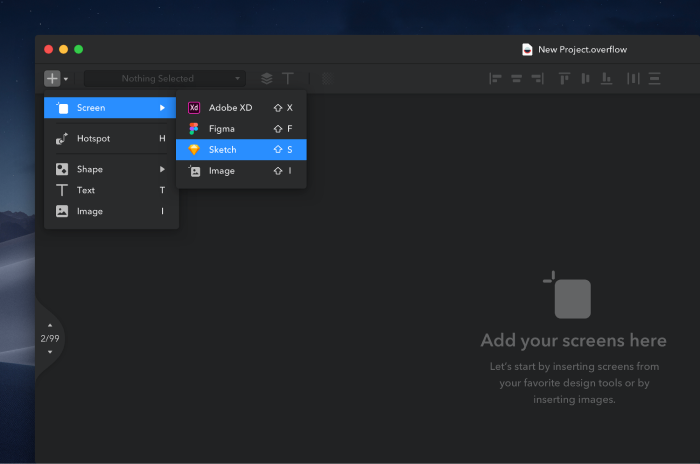 Syncing with the most popular design tools was our primary focus since day 1. We continue to support design tools like Sketch, Adobe XD and Figma with new plugin updates. We've introduced support for prototyping links as well as performance improvements and useful features. Our plugins team is committed to always support the latest release of any of the tools Overflow syncs with, even before the new versions are out, to guarantee an uninterrupted workflow for design teams.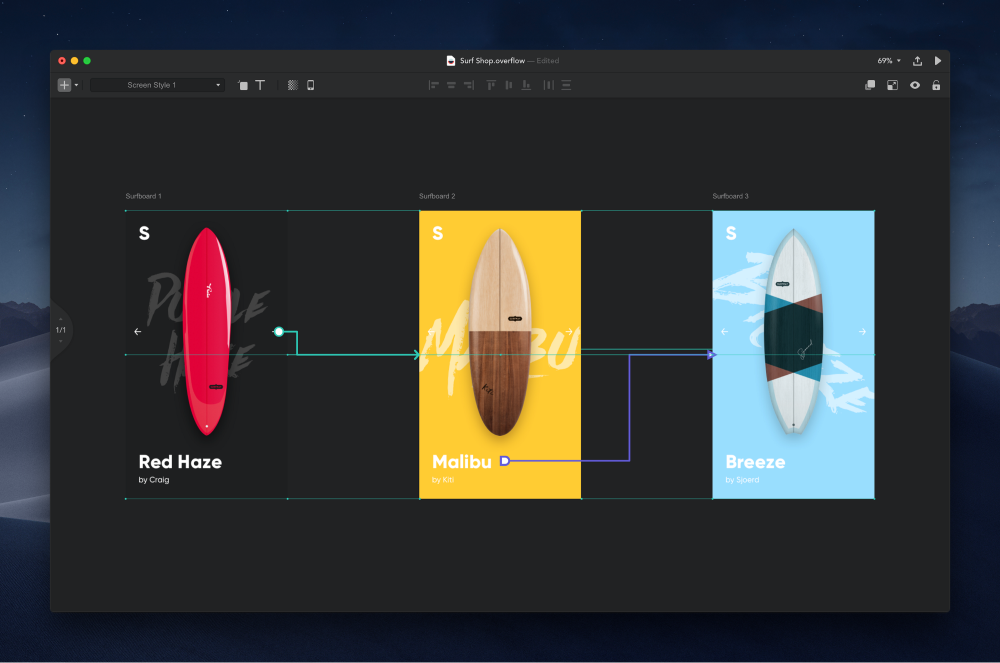 Designing better user flows with ease is essential. Distance Guides, align and snap tools, handy keyboard shortcuts make things much more comfortable.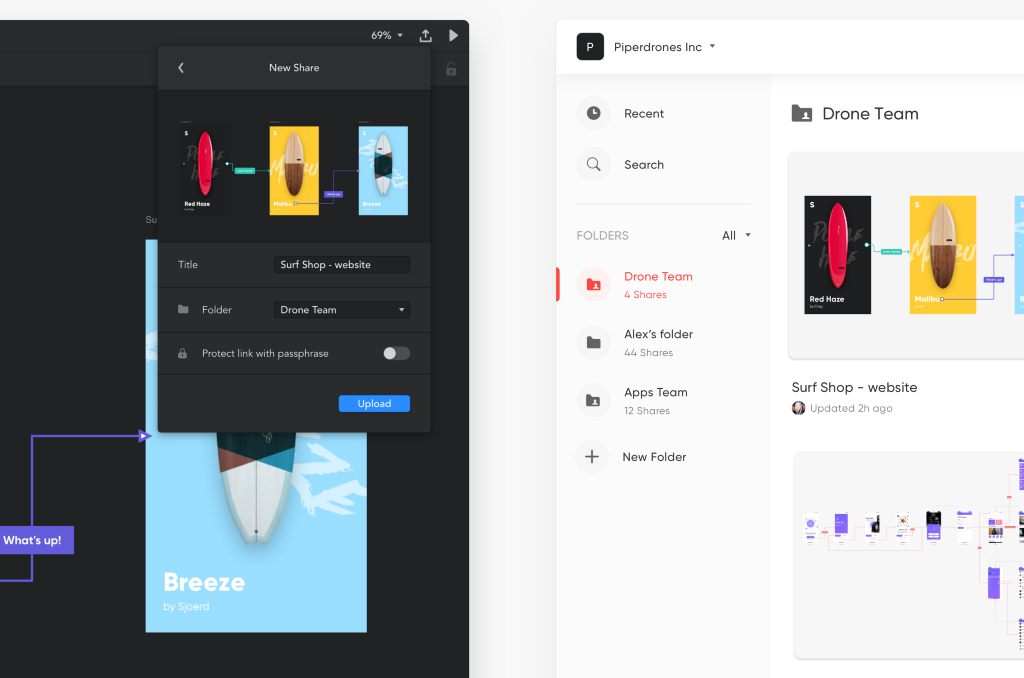 Sharing on Overflow Cloud & Team sharing
The Overflow Cloud is now an integral part of the Overflow platform. Overflow Cloud, allows people to easily share their user flow diagrams with their team and stakeholders. We have improved the performance of share links by 10x and made possible the accommodation of huge user flows with hundreds of boards and screens.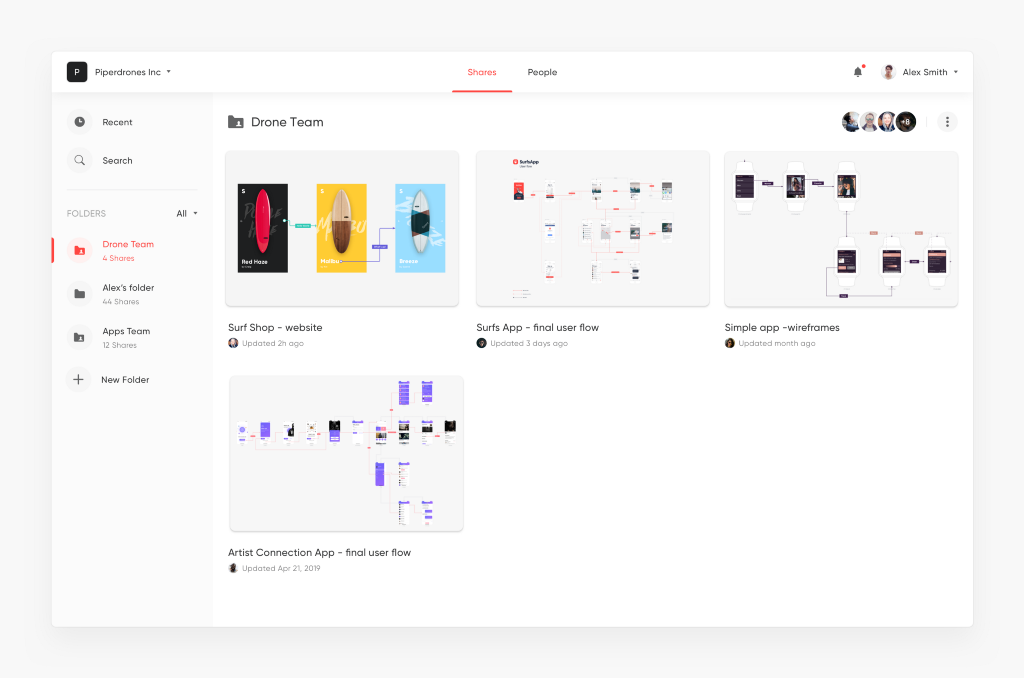 The new Overflow Dashboard allows teams to share their links in personal or team folders so that they are better organized and more easily accessible by the entire team. Team members can download a copy of the Overflow document straight from the cloud, eliminating the need for sending Overflow documents via emails or other channels, ensuring they always have access to the latest version. Users can also preview previous versions of their share links using the Version History.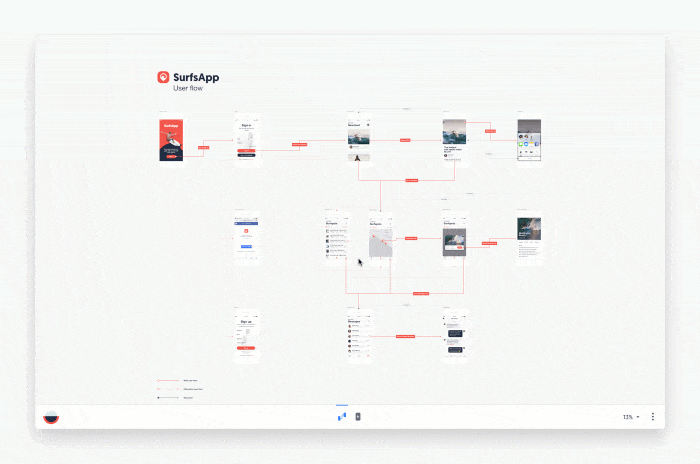 Presenting Your Designs
Overflow allows designers and product managers to present their designs and narrate their design story confidently. The unique dynamic and interactive presentation capabilities of Overflow, give designers the power to easily navigate the user flows with mouse, keyboard and hand gestures, zoom in and out in lightning fast speeds to focus on details when it matters. The prototype mode offers new different zoom levels and interactivity, to experience your designs to the maximum.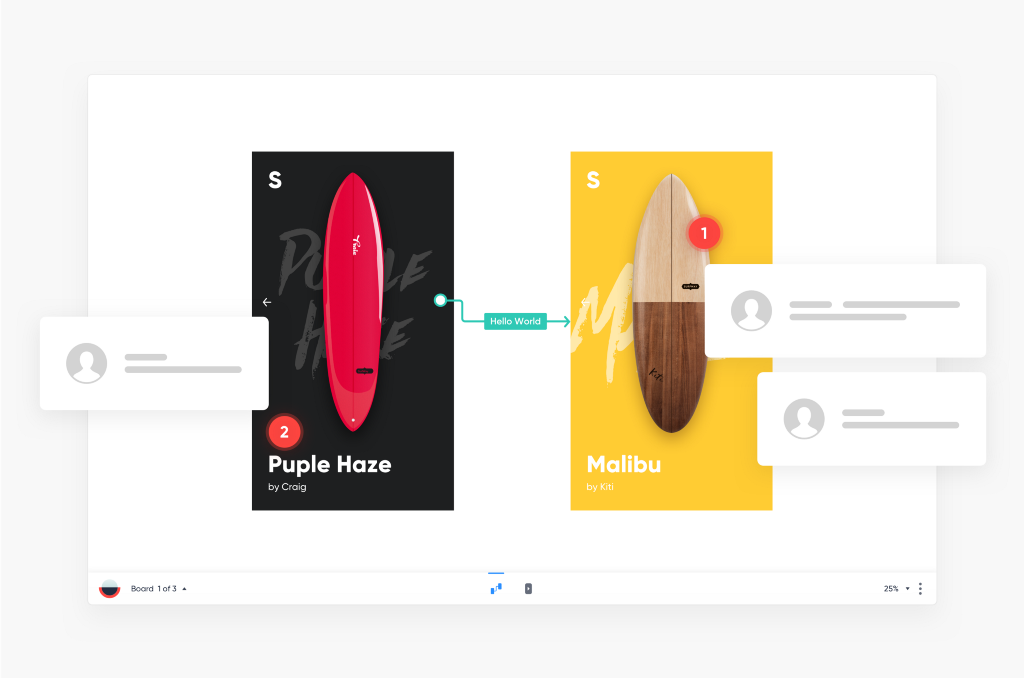 What's next
Since the inception of Overflow, we've been committed to our ultimate goal to make Overflow the best collaboration platform for product design teams. Overflow 1.0 paves the way to the many features that are in the pipeline. Our product team has been working on these features for some time, and we are in close communication with several users across the globe who are working with us to make Overflow the best collaboration platform on the market.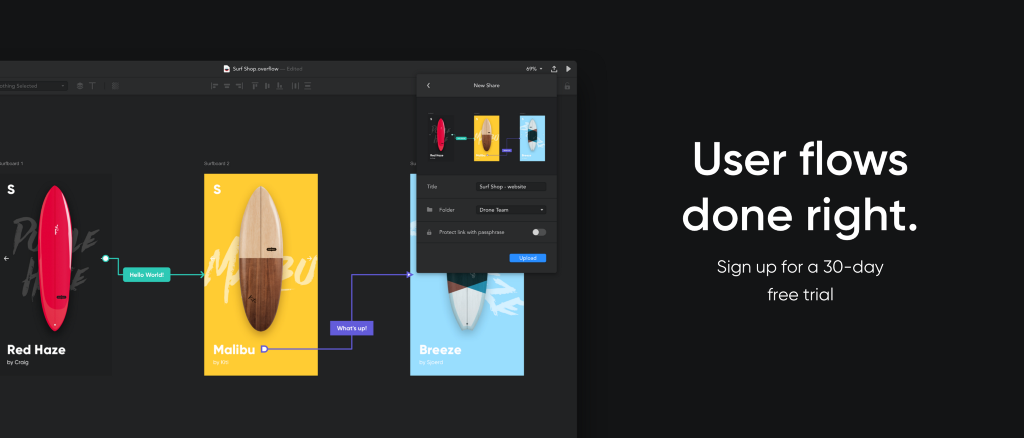 Getting Started with Overflow
Overflow 1.0 turns your designs into playable flow diagrams that tell a story. You can get Overflow now, by signing up for full-featured, unlimited users, free 30-day trial. As of today, early beta users can seamlessly upgrade to 1.0 and keep their existing share links under their new account intact. Our help desk provides all the help you need to get started, and our support team is standing by to help anyone in need in any way possible.
Overflow is offered as a subscription service for individual users and teams starting from $12 per user per month. Visit our pricing page to learn more.
We are looking forward to seeing your designs — don't forget to share your projects with the #madewithoverflow hashtag.
Thank you again for helping us reach this milestone. Your ongoing feedback and suggestions are very welcome and necessary. You can contact us via our Slack channel, our support team, or feel free to reach out to us on Twitter @overflowapp.