Overflow for educational institutions
Elevate your design courses with a powerful tool that helps students create and present their best work.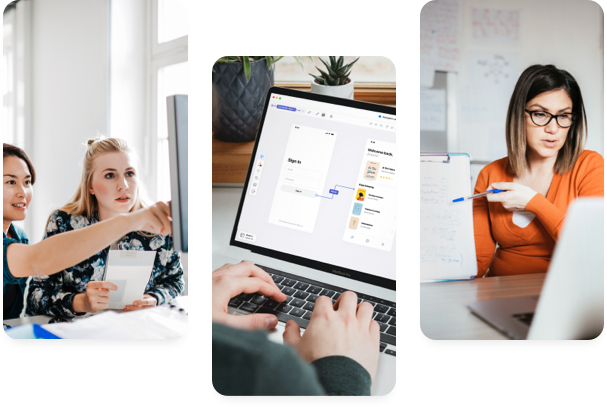 Trusted by more than 500,000 designers and product managers across the globe
Use cases
Students can acquire valuable soft and hard skills by building and delivering engaging design presentations that tell a story.
Early stage ideation
Validate your idea early with minimum time investment, using simple shapes and arrows.
Wireframe user flows
Present your flow with a minimum level of design detail, before proceeding to high-fidelity design.
Version History
Document your project's evolution in a single canvas or using separate boards.
Moodboards
Drag and drop images to visualize the early concept behind your idea.
Assignment sharing
Students can publish their work to the Overflow Cloud and generate publication links they can share with their instructors or group assignment peers.
Submissions can be saved in private or common folders, shared with the whole or part of the class, depending on your group's structure and needs.
Students can receive contributions from their instructors or peers by giving them Editor access rights to their documents.
Feedback exchange
Anyone with access to a publication link can provide feedback by leaving comments.
Students can exchange comments to align on how to improve group projects.
Instructors can leave comments to help the class iterate and improve submitted work.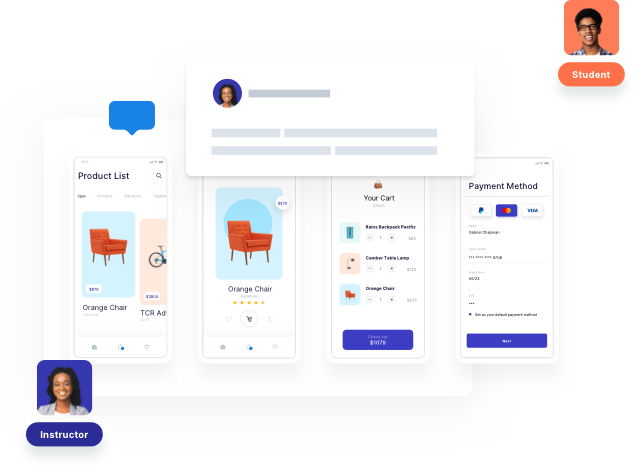 How do I get started?
Get acquainted with Overflow with a 14-day trial. Contact our Sales team to tailor a plan for your institution.