Save your work online
Upload your work to the Overflow Cloud, ensuring the latest version of your document is always available, and speeding up the sharing process.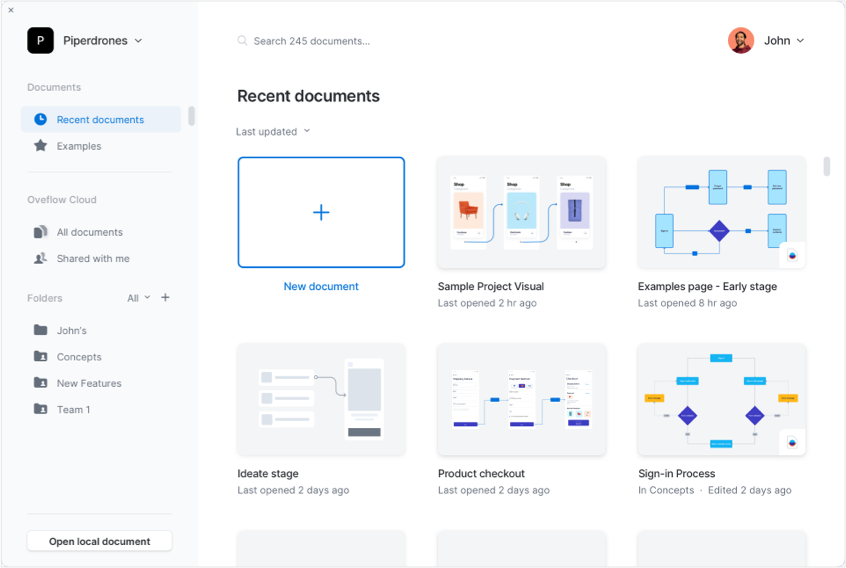 Work with your team
Give any of your team members editing access to your document, allowing them to pick up from where you left off and contribute to a better final result.
Unlimited document versions
Access a full list of your document's versions, bookmark your favourites and rename them for an easier, more transparent documentation experience.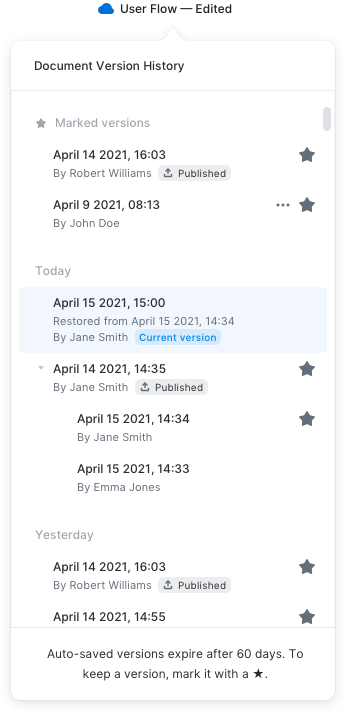 Lightning-fast publishing
Publishing large documents to the Cloud takes only a fraction of the time it used to before, allowing you to focus on what's really important.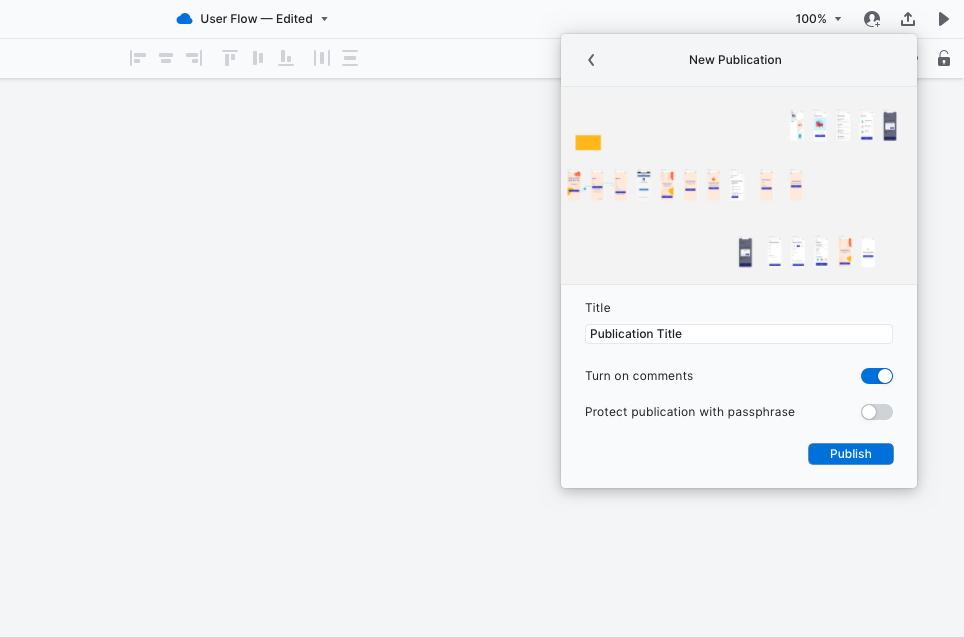 What's new in Overflow 2.0
Cloud saving
Save your work on the Overflow Cloud and easily access all of your Cloud documents directly from the Overflow launcher window.

Lightning-fast publishing
Generating publication links for your Cloud documents is almost instant, giving your workflow an extra speed boost.

Collaborative editing
Add any of your teammates as editors to your document, so they can contribute to your work without time-consuming file exchanges.

Autosave functionality
Never lose work again - Overflow automatically saves your work in frequent intervals, even if you momentarily lose your Internet connection.

Document versioning
Access the unlimited version history of each one of your documents, bookmark your favorites and roll back to any past version anytime.
Document access
Customize access to individual documents irrespective of the parent folder's settings and achieve a more granular level of security.

How do I get started?
Step 1
Start your 14-day, full-featured Overflow trial
Step 2
Sync from your favorite tool or drag and drop images
Step 3
Put together interactive presentations to impress your clients!